First Look: The Nike Air Jordan 13 Golf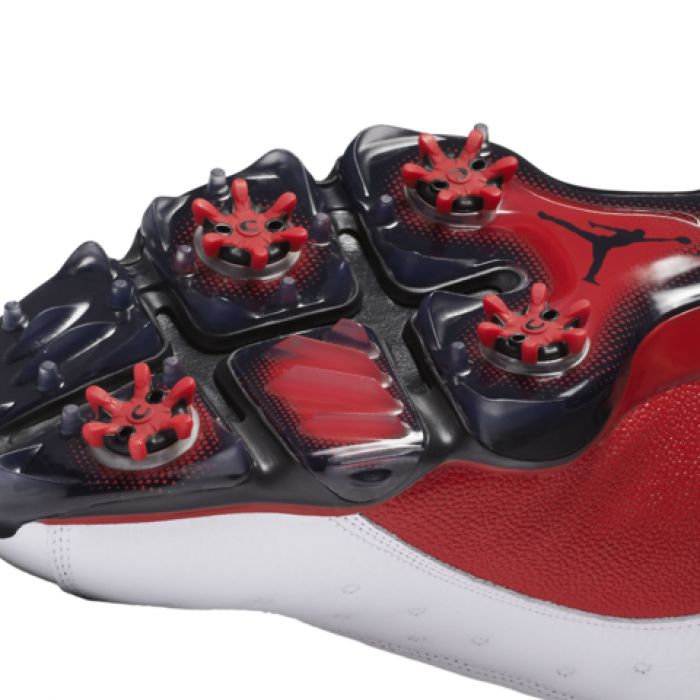 Earlier this year, Nike dropped the Air Jordan 1 Golf as a limited edition offering. As one would expect, they sold out almost immediately. Today, the shoemaker unveiled the Nike Air Jordan 13 Golf and we expect these to disappear just as quickly.
Of course, this edition was inspired by the Air Jordan XIII basketball shoe, but were modified for golf. An articulated outsole provides a stable footing during a swing while a full-length Lunarlon midsole helps prevent foot fatigue as you walk the course. The shoe is waterproof if the fairways become a bit soggy and the high-top design offer ankle support, especially helpful on courses with substantial elevation changes.
While we're stoked to test the Air Jordan 13 golf shoes as we trek up and down our favorite hilly course, the Black at Bethpage, we thought, wrongly, that Nike would stick to the chronology and drop an Air Jordan 2 golf shoe. So Nike, if you're going to skip around, can we get the Jordan 5 next? It's, without a doubt, one of the coolest shoes ever made. It is a style we've loved since Will Smith took his breakout TV role, and we've always sort of wanted to be the Fresh Prince of Bel-Air… Country Club.
The shoes will be May 18 on Nike+ and May 19 on nike.com and at select retailers for $200.
back to top