Parks and Degradation: Mismanagement and Scandal at the National Park Service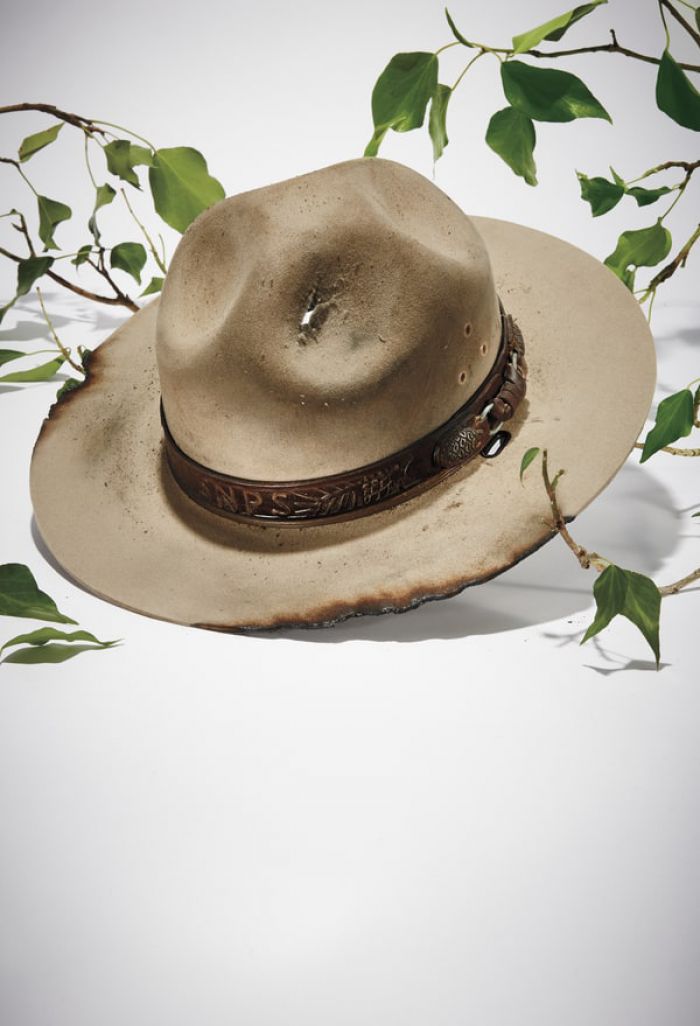 Credit: Photograph by Shana Novak
The year 2016 was supposed to be a happy one for the National Park Service. To commemorate its centennial, the agency launched all manner of celebrations: a nationwide Find Your Park campaign to lure tech-obsessed millennials into the great outdoors; elaborate food and music festivals from the Great Smoky Mountains to the Grand Canyon; citizen-naturalization ceremonies on park grounds; and high-profile visits by President Obama, who hiked with his family and delivered speeches about environmental conservation.
But by year's end, it was hard to find much to celebrate.
Not only had the summer of 2016 seen some of the worst overcrowding on record, but widespread allegations of mismanagement, including a series of high-profile sexual harassment scandals, cast serious doubt on the Park Service's ability to handle the challenges it will face moving forward — from the profound threat of climate change to a new, GOP-controlled government skeptical of federal expenditure for the preservation of public lands. "We call it the 'centennial hangover,' " says Jeff Ruch, executive director of the environmental watchdog group Public Employees for Environmental Responsibility. "The Park Service spent most of the past year in self-congratulation mode, without introspection; they have no plan for how to proceed; and the agency is so decentralized that they don't seem to have any accountability mechanisms."
MORE: A River Guide Tells Her Side of the Story
Case in point is the story of Yosemite superintendent Don Neubacher. A 34-year agency lifer, Neubacher worked his way up from ranger duty at Glacier Bay National Park to superintendent of Point Reyes National Seashore to, in 2010, the top job at Yosemite, one of the service's most visible and coveted positions. He made some big decisions — including adding the 400-acre Ackerson Meadow to the park and opening the upper Merced River to kayaks. But Neubacher likely will be remembered for congressional hearings into complaints by dozens of Yosemite employees of a hostile and toxic work environment. "In Yosemite National Park today dozens of people . . . are being bullied, belittled, disenfranchised, and marginalized from their roles as dedicated professionals . . . [and] publicly humiliated by the superintendent," Kelly Martin, who has served for 10 years as the park's chief of fire and aviation management, testified in September.
Neubacher himself was not accused of harassment, but critics say a brusque management style created an environment in which bad behavior went unpunished. And he was able to act with almost no accountability. For one thing, Neubacher's wife was a deputy at the NPS Pacific West Region headquarters, the office that oversees the region's parks. And he further consolidated power by refusing to hire a deputy superintendent.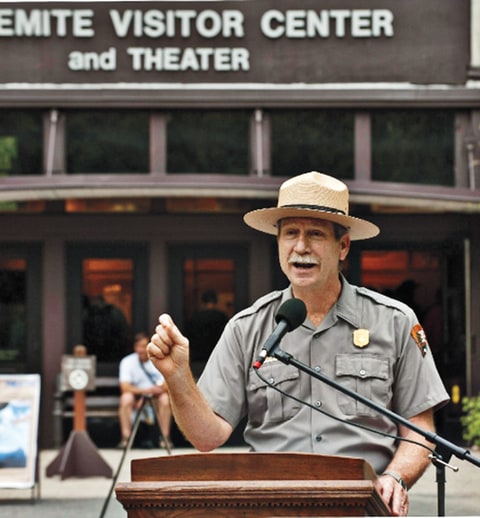 Don Neubacher, former super-intendent of Yosemite Park
It's hardly limited to Yosemite. Martin also testified about rampant sexual harassment at Grand Canyon National Park, where she had worked earlier in her career, telling the story of a male ranger who repeatedly spied on her as she showered. Although other women reported similar incidents, the ranger was repeatedly promoted. Similar stories emerged, always with perpetrators escaping discipline: A report from the Office of Inspector General detailed 15 years of sexual harassment by Grand Canyon river guides going unpunished, despite the knowledge of supervisors. Other testimony recounted harassment of female employees at Yellowstone; reports of harassment and financial mismanagement at Canaveral National Seashore; and a supervisor in Chattahoochee River National Recreation Area with a well-known groping habit.
Superintendents at two of these parks, including Neubacher (and his wife), were either transferred or forced into early retirement this year. But the problem, according to Department of the Interior sources, goes far beyond individual supervisors. Instead, many of the managers at more than 400 national parks, monuments, seashores, historic sites, and recreation areas, insiders say, ascend the ranks less through proven leadership than through political acumen and seniority. They burrow into plum positions in beautiful parks and then bury bad news that might cast an unflattering light. "It's like a fishbowl where the superintendent is king," says retired Yosemite ranger Andrea Lankford, author of Ranger Confidential. "The superintendent controls your housing, your job, your retirement, maybe your spouse's housing and job. Your kids might be in a school in the park, so the superintendent has a lot of power over you."
NATIONAL PARKS: All the News, Guides, and Travel Tips You Need, in One Place
Large national parks, Lankford points out, are like towns, only surrounded by wilderness and almost entirely cut off from outside supervision. At Effigy Mounds National Monument, in Iowa, for example, one superintendent personally stole 2,100 archaeological artifacts, including the remains of 41 Native Americans; a successor oversaw an illegal $3.4 million construction project that involved digging trenches and installing wooden boardwalks throughout sensitive burial sites. "I don't know of a case in 40-odd years where a complaint by a lower-level fieldperson led to significant discipline against a supervisor," says George Durkee, a retired law-enforcement ranger who spent decades in Sequoia & Kings Canyon National Parks. "It just doesn't happen."
Perhaps it's not a major surprise that a recent Best Places to Work survey of 320 government subagencies ranked the NPS at 259th — nearly 100 places behind the Office of Solid Waste and Emergency Response.
The Park Service says it is committed to improvement. "We fully recognize that we have an issue with sexual harassment and hostile work environments," says NPS spokesman Tom Crosson. Already in the works are sexual-harassment training programs, the creation of a new ombudsman to field complaints, and an agency-wide survey aimed at gathering data. "In the long term, looking at things like hiring the right people for the right jobs, we have relocated folks out of their positions," Crosson says. Still, he says, "holistically, we've not looked at very sweeping changes."
The problem is that an antiquated NPS culture stifles creative thinking, so more serious challenges, such as catastrophic overcrowding, aren't met with innovative solutions. A record 305 million people visited NPS sites in 2015 — more than attended Disney World, nascar races, and professional football, hockey, and basketball games combined. Yosemite alone got a record-breaking 4.2 million in 2015, 250,000 more than the year prior; visits to Great Smoky Mountains National Park jumped 6 percent, to 10.7 million. The results were about what you'd predict: three-mile traffic jams outside many park entrances and public toilets going through a mile of toilet paper per stall per day. Zion National Park saw as many as 300 people at a time standing in shuttle-bus lines.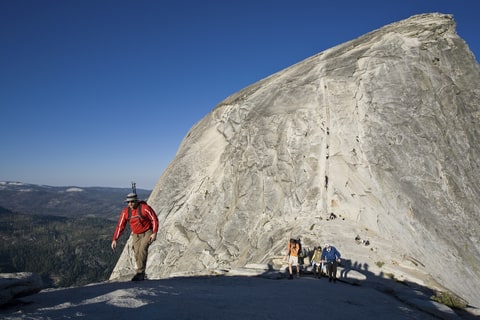 Hikers on Yosemite's Half Dome.
Timothy Faust / Getty Images
The National Parks and Recreation Act of 1978 requires the agency to establish so-called visitor carrying capacities for every part of every park, and to pursue reasonable measures to make sure those capacities are not exceeded. But according to Ruch, that has not happened. "We looked at 108 parks and reserves and seashores," he says. "Only seven had anything resembling a carrying-capacity report."
The failure to protect parks from overuse can't be blamed entirely on bureaucrats. The National Park Service Organic Act of 1916 tasked the NPS with promoting and regulating parks "to conserve the scenery and the natural and historic objects and the wildlife therein and to provide for the enjoyment of the same in such manner and by such means as will leave them unimpaired for the enjoyment of future generations." Back in 1916, when only 325,000 people visited the parks, conservation and enjoyment might have seemed complementary goals. Now, however, they put superintendents in the middle of a constant tug-of-war between environmental groups and politicians supported by concessionaires who profit by maximizing the flow of wallets through park gates. Park managers at Biscayne National Park, for example, spent 15 years fielding 43,000 public comments, 90 percent of which favored the creation of a marine reserve within the park to protect dying reefs, only to have all that work undermined by Florida's $8 billion recreational saltwater fishing industry and its allies in Tallahassee and Washington, D.C.
Polls show that three out of four Americans believe that national parks benefit the country, and 83 percent look favorably on elected representatives who take strong stands in favor of protecting parks. But Congress has long starved the NPS for funds, and the new GOP-controlled legislature is unlikely to change that. In the meantime, the Park Service has a $12 billion system-wide maintenance backlog that now includes a 16-mile Grand Canyon water pipeline that breaks down up to 30 times a year, potholed roads throughout Yellowstone, and a Great Smoky Mountains so short on workers it can't even empty the overflowing trash cans.
The nonprofit National Park Foundation advocates raising funds by tapping private donors and corporate sponsorships, an idea anathema to many environmental groups. "The last thing we want is 'Half Dome brought to you by Coca-Cola,' " says Bruce Hamilton, deputy executive director of the Sierra Club. "Also, corporate sponsorship tends to be considered as a substitute for public financial support of national parks, not as augmenting it so we can do more."
Underfunding and political gamesmanship also undermine the ability of the NPS to deal with the biggest challenge of all: the existential threat posed by climate change, which is already damaging some national park ecosystems beyond recognition. The glaciers in Glacier National Park are melting so fast that they most will likely be gone by 2030. The cloud mist over the high-elevation forests of Great Smoky Mountains National Park now has pH levels comparable to lemon juice, threatening flora and fauna. Warm, short winters create conditions more favorable for insects like the hemlock woolly adelgid, which has killed 95 percent of the hemlock trees in Shenandoah National Park since 1988. In California, meanwhile, drought and a beetle infestation have killed 66 million trees since 2010, including huge numbers in Yosemite and Sequoia National Forest.
And then there is the incoming administration of President-elect Donald Trump. The 2016 Republican Party platform explicitly advocates transferring federal lands to the states; changing the 1906 Antiquities Act to thwart future presidents from designating new national parks or monuments; scaling back Environmental Protection Agency regulations; and withdrawing from international climate-change agreements. And Trump seems to be taking that platform seriously: Early candidates to head his Department of the Interior, which oversees the NPS, reportedly include oil industry executive Forrest Lucas and former Alaska governor Sarah Palin. High on the list of potential EPA heads is Myron Ebell, an official at the Competitive Enterprise Institute and a climate-change skeptic.
"Environmental protection is going to take a big hit," Hamilton says, "and we're probably reversing course on climate change." As for the national parks, Hamilton expects that they'll continue to limp along. "The national parks are so sacrosanct in our culture," he says. "I'm skeptical that even a Trump administration would make a wholesale attack on them." Far more concerning are the wilderness areas surrounding the parks, which could become fair game for industry and development. "The biggest risks," Hamilton says, "are predominantly external."
back to top