Traveling to Tetiaroa, Obama's Tropical Writing Retreat
Former President Barack Obama has retreated to a resort island near Tahiti for the next month in order to begin work on his next book. In a lengthy story about the former president's plans for the future, The Washington Post explained Obama has planned an extended stay at Tetiaroa, "a South Pacific Island once owned by Marlon Brando," where he will "start writing his White House memoir, according to a person familiar with his plans."
MORE: Surfing Tahiti's Surreal Break
It's a good place to write. The president's book deal does take some priority, even as he begins to calculate his post-presidency and the ways he'll continue to participate in the political and public spheres.
But back to this tropical island.
Tetiaroa is part of a group of French Polynesian islands, and neighbors Tahiti, which is about 30 miles away. Brando's connection with the island started back in the 1960s as he was scouting locations for the 1962 film Mutiny on the Bounty, according to Huffington Post.
MORE: Your Moment of Zen: Richard Branson and Barack Obama Kitesurfing
Brando died in 2004, and a decade later the Island was acquired by a hotel company and converted to an ultraluxe resort called The Brando, where rooms can go between $2,800 a night and $13,300. It's an ideal place for the former president to get away, for several reasons. The resort also has an eco-friendly reputation, going for total energy independence, and Obama's month-long stay will be spent in one of the 35 villas. It's also remote. Obama flew to Tahiti before taking a second 20-minute flight to the Island. So yeah, he's finding some enjoyment in his "retirement."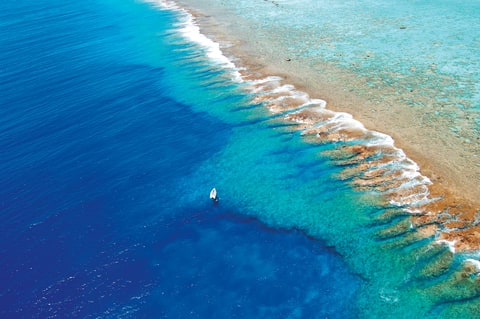 You, too, can rent a villa at The Brando. Of course, you'll just also have to get there by way of Tahiti. That can be done from any number of airports, and The Brando has offered some assistance here. Flights from Los Angeles to Tahiti range about $1,000 and up right now, and you'll have to tack on an extra $450 or so for your round-trip to the island via Air Tetiaroa. Once you get there, that $2,800 price tag is all-inclusive per person for a single-person villa right now in the low season, with prices all going up from there.
If you're ready to write your memoir, or just explore a beautiful tropical island with a unique history (and high-profile guests), check out the accommodations.
back to top