Richard Linklater's Crowning Achievement: His Very Own Beer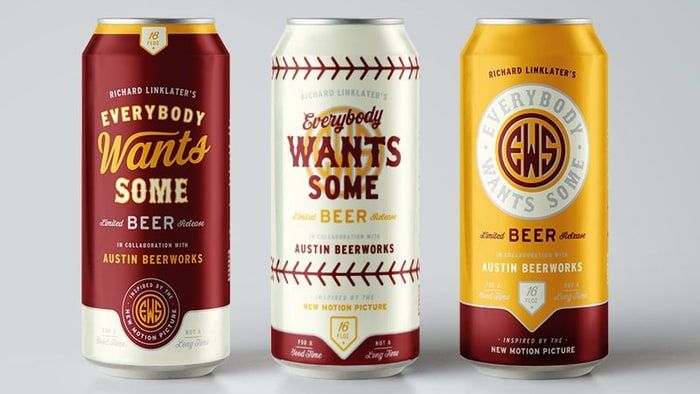 Everybody Wants Some Beer honors Richard Linklater
Credit: Alamo Drafthouse
Austin Beerworks and the Alamo Drafthouse, a movie theater chain based in the capital, have collaborated on a beer brewed in honor of Texas native Richard Linklater's new film, Everybody Wants Some!! The brew, aptly named Everybody Wants Some Beer, is a crisp, easy-drinking lager that's hitting Austin stores and select Alamo Drafthouse locations in Texas this month.
RELATED: The 101 Best Beers in America
"We love celebrating films and filmmakers we're passionate about in unique ways... and we love beer. We like to say 'Drafthouse' is in our name for a reason," says Alamo CEO and founder, Tim League. "Paying tribute to Rick's latest with a one-of-a-kind beer from one of my favorite breweries? It's exactly the kind of project that excites us."
"Everybody Wants Some is our favorite kind of beer: extremely drinkable while still being interesting," says Austin Beerworks head brewer, William Golden. "[It has] a clean, dry finish with small additions of wheat and oats that leave behind a hint of body. Saphir and Jaryllo hops provide bright orchard fruit and floral notes."
In addition to the filmmaker's and beer collaborators' shared location, the beer-and-movie partnership is even more appropriate for a film following college kids, Linklater says.
"This is definitely a beer-drinking movie — it's a big piece of that hard-partying college world," he says. "It's flattering and fitting that these two institutions in my own backyard, Alamo Drafthouse and Austin Beerworks, would come together to celebrate the release of Everybody Wants Some!! in this way. Downing a can or two of beer while watching it certainly feels appropriate — but you should probably resist any urge to shotgun them."
Linklater was also featured repping the movie and its eponymous beer on Conan earlier this week. "Don't tell me I haven't achieved something in this world to have my name on a beer," Linklater says in the interview. "And it's good beer, too."
back to top