The Spiciest Chip in the World Can Now Be Purchased... One Chip at a Time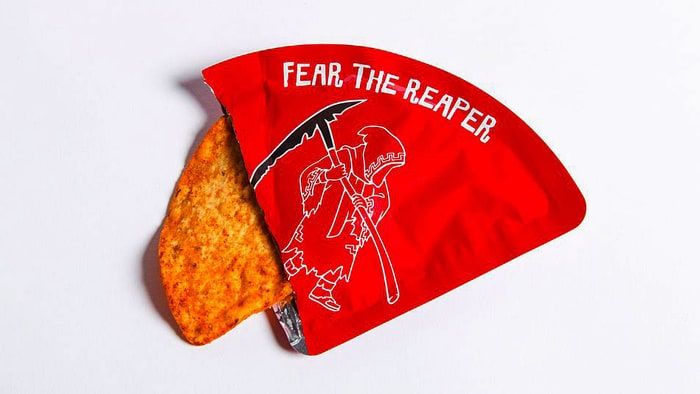 When word came a couple days ago that the newly crowned Spiciest Chip in the World was being released by gourmet chip purveyor Paqui, the internet worked itself into a bit of a tizzy — and understandably so, given the extreme novelty factor of the chip, dubbed Carolina Reaper Madness, being sold in a package of one.
ALSO: 14 New Ways to Do Chicken Wings
Named for the Carolina Reaper pepper that features prominently in the spice blend that adorns it, the chip comes extravagantly packaged in a coffin-esque, Grim Reaper–clad box, and then further encased in a condom-like wrapper. "Fear the reaper," it warns. 
To build on the already remarkable marketing at play here, Paqui has issued the #onechipchallenge, which is exactly what it sounds like: participants are asked to post a video of themselves eating the chip, or a photo of an immediate reaction. In exchange, they get a free bag of (less spicy) chips. The results have been pretty much what you'd expect, though we're especially partial to this one from the Today Show's Tamron Hall. 
The chip costs $4.99, and you probably should not buy it!
back to top