This Utah Distillery Was Surprisingly Just Named Best in the World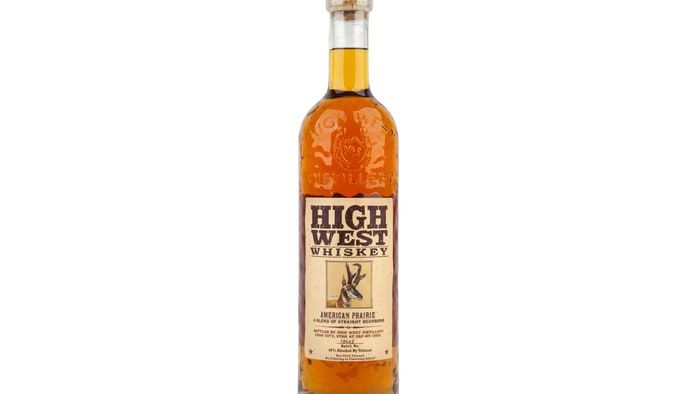 The whiskey world is full of opinionated people who rival most sports fans in their passion. But some opinions are more important than others, which is why we've taken note of a surprising end-of-year award given to a surprise recipient.
Whisky Advocate named the Utah whiskey producers High West as their distillery of the year, but their whole operation involves more than just straight distilling. In addition to producing some of their own (really tasty) whiskeys onsite, High West has made a name for themselves in blending, finishing, and sourcing of whiskey — all in a transparent manner.
MORE: 9 Whiskeys We Won't See Again After 2016
High West does not even distill all of the whiskey they produce — in fact many of its older offerings are distilled and aged elsewhere. But the blending process is arguably more important than distilling to the quality of your drink.
ALSO: The 2017 World Whisky of the Year Revealed: Or, a Whiskey You Will Never Be Able to Find
Whisky Advocate executive editor Jeffery Lindenmuth defended the decision. "We knew that High West would be a controversial pick for Distiller of the Year," he wrote, "However, they are distillers. And not by some small token, but operating two distilleries... The négociants of Burgundy who grow grapes, buy grapes, buy wines, and blend wines are not typically discriminated against by wine lovers. We see no reason why whiskey should be more prejudicial."
And we agree. Products like Midwinter Night's Dram, which Men's Journal has written about, are the product of clever sourcing of whiskey, which is then expertly (and deliciously) finished in house by the High West folks.
We could talk about how High West is the first new distillery in Utah since 1870, how their older products are much sought after. But that's all marketing copy.
The truth is while many of their older products are in fact hard to find, Whisky Advocate got this one right: They're worth hunting down. Get moving on that search. 
back to top