The Band-Collar Shirt Is Worth A Second Look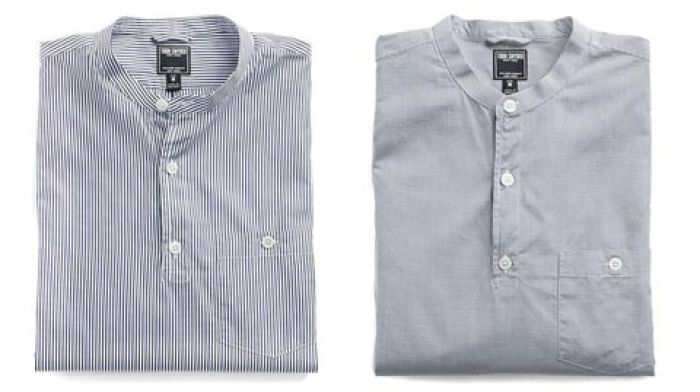 There's a shirt style that seems to evoke strong reactions: the band-collar, aka the grandad-collar shirt. Some love the look and feel of a collar-free dress shirt; it's a lot cooler in the heat and humidity and can be striking if worn with the right outfit. Other guys would prefer a shirt made of broken glass and barbed wire, provided it had a proper collar.
But the reasonable man considers all options. The band-collar dress shirt is seeing a resurgence, and it's worth giving it a chance this year. I'm of the camp that feels these shirts look strange with a suit, but I admit they look great as a casual summer shirt. Or perhaps with a lightweight vest and summer dress pants for slightly more formal occasions.
It just so happens that Todd Snyder has its Band Collar Henley on sale for $89 right now, so this is your chance to try this look without spending a ton of money. Since it's a pullover it's got a much more casual feel than a button-up, so you won't even miss the collar. There's also a navy striped version and one in and one in gray gingham as well. They're 100 percent cotton, made in Portugal, and look excellent with shorts, chinos, or jeans. Think of this as your chance to dip your toe into the world of collarless shirting instead of diving in head (and collar) first. 
back to top