Time to Get A New, More Colorful Pair of Chinos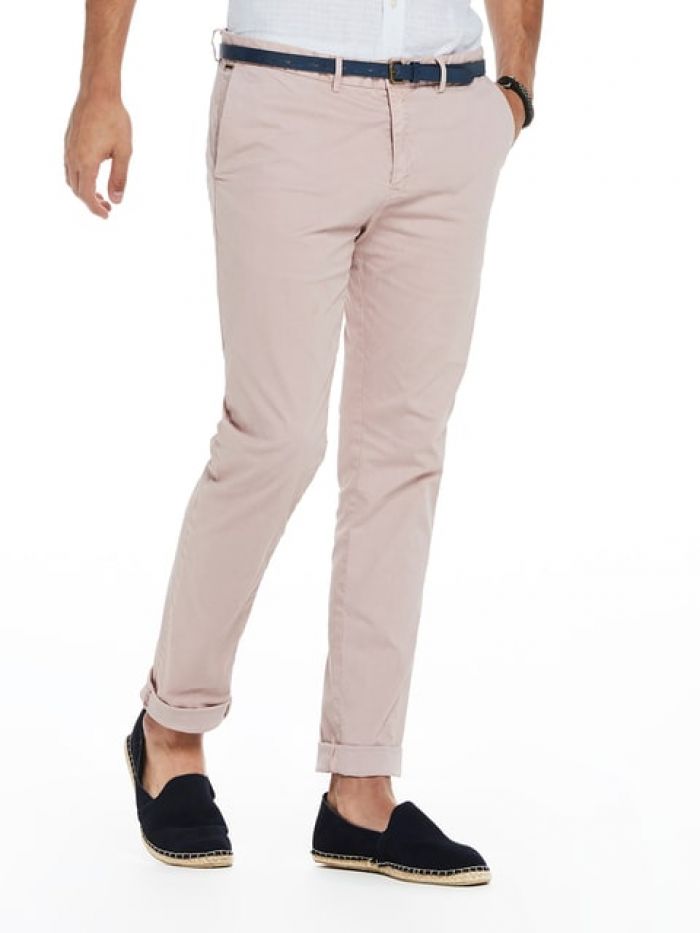 Walk down the streets of any urban hub right now and you're likely to spot some brightly colored pant legs beating the pavement. Yep, winter's done and after a season of jeans and heavy fabrics, it's time to ditch the monochrome. You're probably already seeing a variety of colors — light pink to burnt orange to lemon yellow to baby blue — on display this spring, and we expect that trend to continue.  
So ditch your jeans or khakis for a bolder look this summer. Chinos are super-versatile, and regardless of color, look as good with a T-shirt or hoodie as they do with a sport coat and tie.
We love Amsterdam-based Scotch & Soda's super-slim Mott Belted Chinos (get them for $125 at Spring). The Mott Chinos are made of stretch cotton and are available in five colors, from royal blue to white, and come with their own belt. We're partial to the Sunset Dusk, a light pink that's perfect for long evenings. For a weekend look, cuff 'em and go sockless with suede bucks, loafers, minimalist sneakers, or even espadrilles. 
back to top